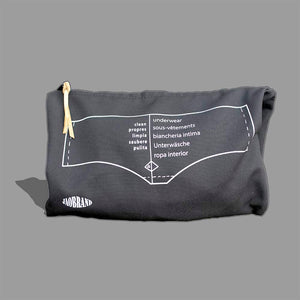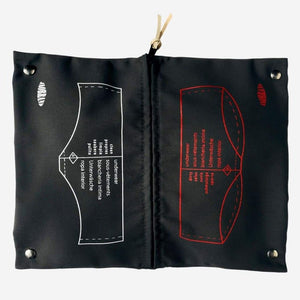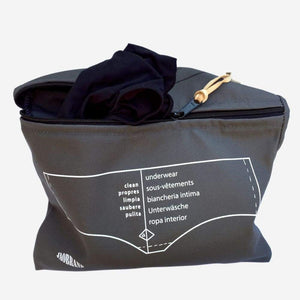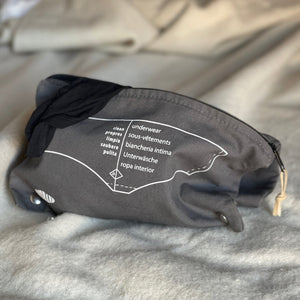 Product image 1

Product image 2

Product image 3

Product image 4
Product image 5

(Sous-vêtements)
Travel Well. Travel Far. Travel Often.

No more digging thru your suitcase to find your clean panties! Made in the USA of 10-oz grey 100% cotton duck canvas with deer skin leather pull on a black YKK zipper. This 2-sided garment bag keeps them clean on one side and dirty on the other. Unsnap bag to pack flat.
Packed flat 11" x 15" (27 x 38 cm)
Folded and snapped 11" x 7.5" (27 x 19 cm)
Close (esc)
Popup JAO BOX
It does not show on mobile. This could have a coupon code, announce a sale or have mailing list sign up. It can also link to a product. I don't see that it's possible to add an image. This is a built in feature. It's possible an app can have pictures. It will only show every 30 days per person. . 
PRODUCT LINK