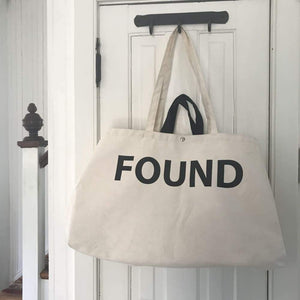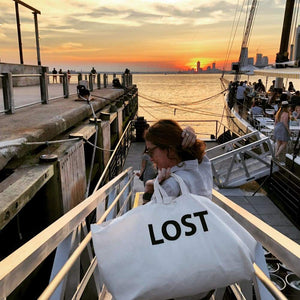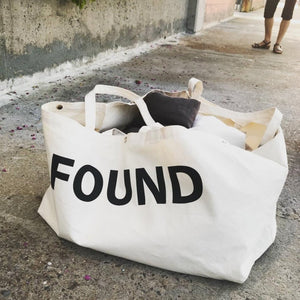 Product image 1
Product image 2

Product image 3
Product image 4
Product image 5
Product image 6
Product image 7

Product image 8

Product image 9
Don't Get LOST, Get FOUND.
For traveling, and for daily life, this bag holds it all.
This double-sided bag is a huge 15" x 25-35" x 15" (38 x 63-88 x 38 cm) but folds down to a mere 7"x 10" (17 x 25 cm). With three snaps and 2 sets of handles you can pack it all in for everyday trips to the grocery store, lugging the towels to the beach, shopping in Marrakech or a perfect laundry bag for the college bound. I'm sure you will find it as useful as I have.
A Jao Brand original design.
Made in USA of 10oz cotton.
Close (esc)
Popup JAO BOX
It does not show on mobile. This could have a coupon code, announce a sale or have mailing list sign up. It can also link to a product. I don't see that it's possible to add an image. This is a built in feature. It's possible an app can have pictures. It will only show every 30 days per person. . 
PRODUCT LINK