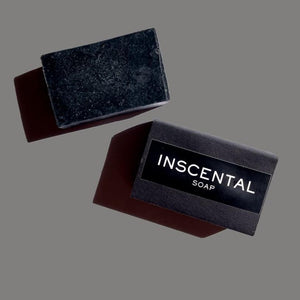 Product image 1

Product image 2
Product image 3
Product image 4
Product image 5
Inscental now in a hand soap
Inscental Soap - 4.75oz/135g
Add a touch of the hauntingly mystical Inscental to your bathroom sink. Hand made the old fashioned way (cold-processed) and cured for 6 weeks.

Ingredients: Coconut Oil, Jojoba Butter, Olive Oil, Binchotan Activated Charcoal and our mystical Inscental essential oil blend.  
Close (esc)
Popup JAO BOX
It does not show on mobile. This could have a coupon code, announce a sale or have mailing list sign up. It can also link to a product. I don't see that it's possible to add an image. This is a built in feature. It's possible an app can have pictures. It will only show every 30 days per person. . 
PRODUCT LINK