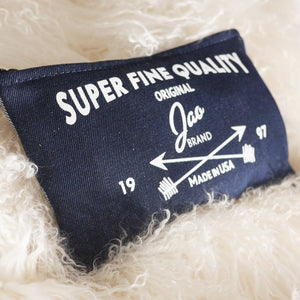 Product image 1
Product image 2
Product image 3
Product image 4
Product image 5

Product image 6
Travel Well. Travel Far. Travel Often.
"Put your Jao products in here. I keep my face care: Jao Face Creme Night, Seed Face Oil, LipJao... plus its big enough to carry a Goē Oil and a Patio Oil. The perfect way to travel." -Gale
Influenced by American denim - equally great for both sexes. This 11" x 7" (28 x 18 cm) Jao Brand DOPP Kit (or Makeup Satchel) is made in the USA of 100% cotton denim with an American deerskin leather cord. It will hold all of your Jao essentials with room for toothbrush, toothpaste, comb or brush.
(products not included)
Close (esc)
Popup JAO BOX
It does not show on mobile. This could have a coupon code, announce a sale or have mailing list sign up. It can also link to a product. I don't see that it's possible to add an image. This is a built in feature. It's possible an app can have pictures. It will only show every 30 days per person. . 
PRODUCT LINK